Giulio BONASONE: Cupid in the Elysian fields - 1563
SOLD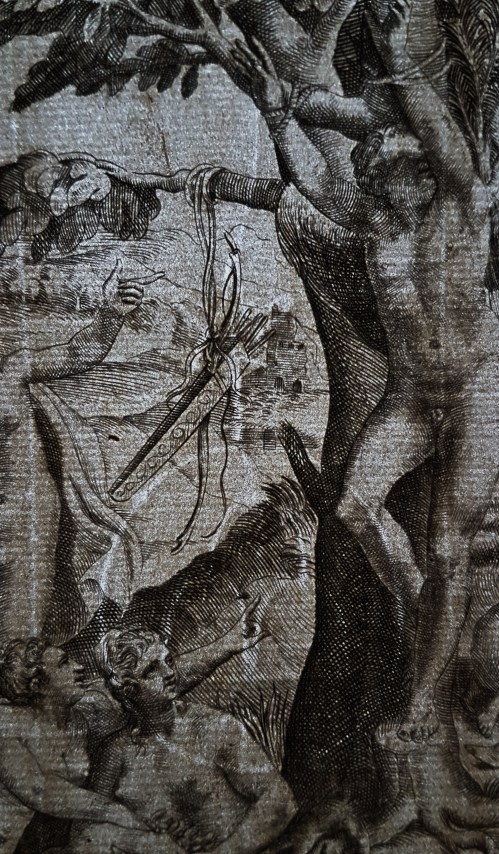 SOLD
Engraving, 230 x 360 mm to the borderline. Bartsch 101, Le Blanc 141, Massari 185, 1st state/4.
Impression of the 1st state (of 4) according Massari, before Gio. Giacomo Rossi's publisher's address.
Fine impression printed on laid watermarked paper (Three mounds in circle with a star above), trimmed to the borderline, 1 mm inside the platemark in the middle of the left border. Small repaired tear upper right.
Adam Bartsch describes this print as follows: « Cupid has been caught by surprise in the Elysian fields by those he tormented during their life. In order to take revenge on him they bound him to a tree and beat him with bouquets of roses and flowers. » However, according to the verses in Italian engraved on the rock, after being whipped Cupid will escape again « to this world and his law will hold sway over us. »
Bartsch mentions that Jules Bonasone was the creator of the design and the engraver of this print, which is one of his most beautiful and rarest works.