Albrecht DÜRER: The Betrayal of Christ - 1510
SOLD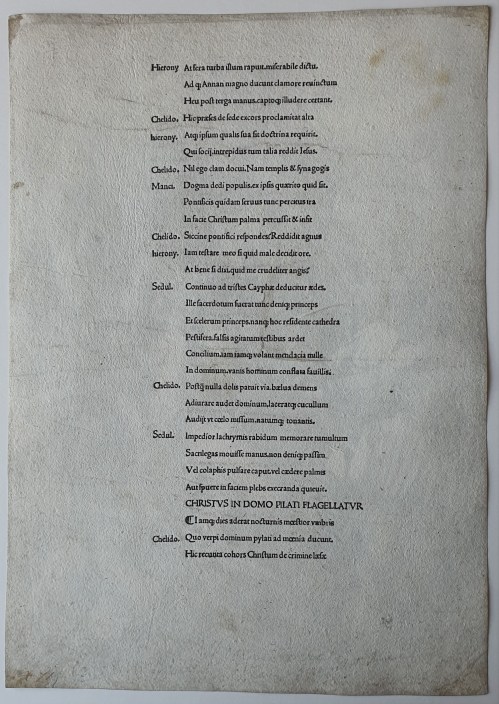 SOLD
Woodcut, 399 x 282 mm. Meder 116, Bartsch 7. 1511 edition.
Plate of the Large Passion series. Impression of the 1511 edition, with the latin text printed verso.
Very fine impression printed on laid paper. In very fine condition. Two very light stains in the upper left corner, a very small (7 mm) repaired tear in the upper right margin. Thread margin all around the borderline.
The Betrayal of Christ is part of the four plates Dürer made in 1510 to complete his Large Passion wood engravings series.
Maxime Préaud notes that "the dramatic intensity of this plate, one of the most beautiful ones in all of Dürer's engraved œuvre, is extraordinary. With a technique reminiscent of chiaroscuro, in a composition that is both simple and rigorous, Dürer renders in vivid detail the brutality of the soldiers, Christ's resistance, and his affliction and disgust at Judas' kiss." He also observes that Christ's arrest also features "an ancillary scene only found in Mark's gospel: 'And there followed him a certain young man, having a linen cloth cast about his naked body; and the young men laid hold on him: And he left the linen cloth, and fled from them naked.' (Mark 14:51-52 [King James' Version])" (Préaud, p. 48 and 51, our translation).
References: Maxime Préaud: Albert Dürer, exhibition catalog, Bibliothèque nationale de France, 1971.