Francisco GOYA: Las rinde el Sueño - 1797/1798
SOLD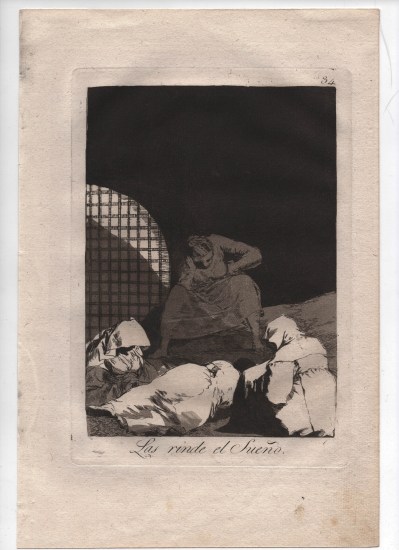 SOLD
Etching and aquatint, 215 x 150 mm. Harris 69, III-1 (of 12).
Plate 34 from Los Caprichos, first edition, 1799.
Superb impression, well-contrasted, printed on cream laid paper. Slight marginal staining, some very tiny handling creases on the left edge of the sheet. Generally in very fine condition. Sheet: 290 x 196 mm.
One proof kept at the Prado Museum bears the handwritten mention, attributed to Goya but with no certainty: "Do not wake them! Sleep is often the only happiness of the unfortunate."