Maurice DENIS: Young Girls playing a piece for violin and piano - c. 1895
SOLD
SOLD
Woodcut, 79 x 67 mm to the borderline. Cailler undescribed.
Very fine impression printed on japan paper, signed in pencil MAUD and annotated by Denis: tirée à la main à 20. n°3 [printed by hand - 20 impressions - no. 3].
In very good condition. Wide margins (sheet: 154 x 130 mm). White stains on the reverse certainly due to the printing of the woodblock by hand by Maurice Denis.
This woodcut isn't listed in the Catalogue raisonné de l'oeuvre gravé et lithographié de Maurice Denis by Pierre Cailler.
The theme of the young duettists is found in two works by Maurice Denis, both created around 1899 to illustrate the cover of Concerts du petit frère et de la petite soeur (Brother and Sister Concerts), a series of music albums by André Rossignol: a lithograph frontispiece (Cailler n°124) (fig. 1) and a watercolour (Grivel, 2011, nos. 265-266). In the frontispiece, the musicians are young children and the composition is rather static: Maurice Denis very probably wanted to render the studious and careful interpretation of a piece of music by very young children. In this woodcut however, the closely cropped, dynamic composition emphasises the movement that animates the two young musicians.
Two small woodcuts from 1891 (Cailler 7 and 8) have a similar composition, but the trait is more stylised (fig. 2).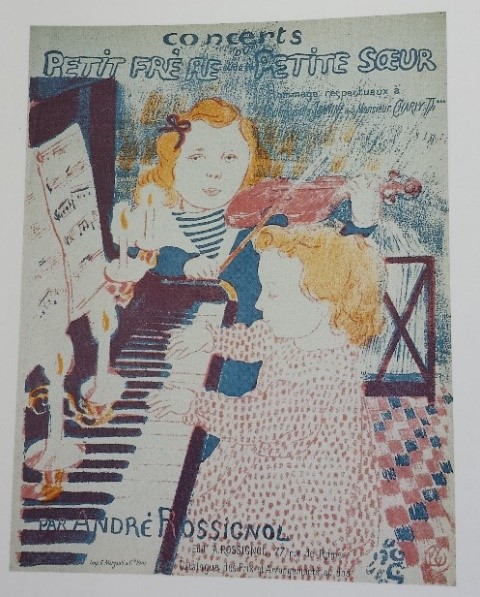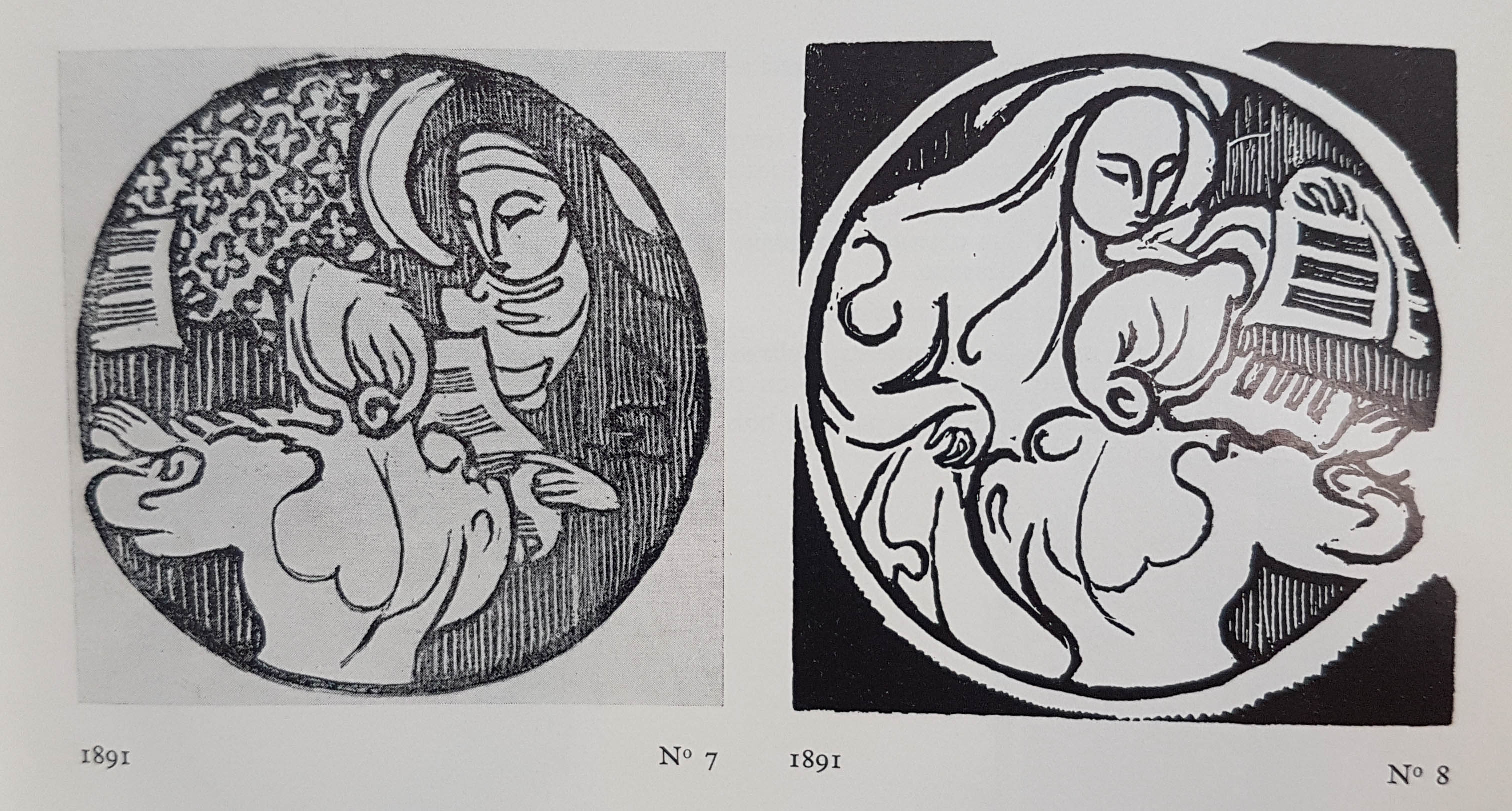 Reference: Denise Grivel, Maurice Denis et la musique, Symétrie, 2011; Jean-Paul Bouillon, Maurice Denis, Skira, 1993.