REMBRANDT: Beggar leaning on a stick, facing left - c. 1630
SOLD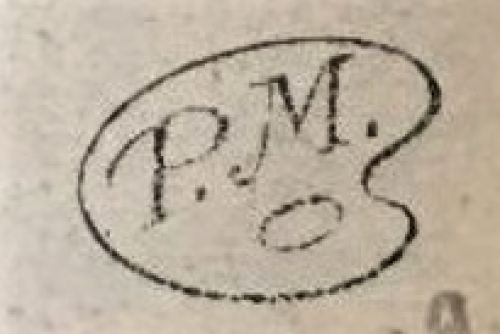 SOLD
Etching, 85 x 46 mm. New Hollstein 46, Bartsch 163, Biörklund and Barnard 30-2.
Fine impression of the only state printed on laid paper. The plate edges are well visible and slightly inked. According to New Hollstein, early impressions have slightly rough plate edges. In very good condition. A very slight vertical crease in the upper part. 2 to 3 mm margins all around the platemark (sheet: 91 x 51 mm).
Provenance: Collection Paul Mathey: his collection mark verso (Lugt 2100b). This impression is very likely the one sold at Paul Mathey's auction sale in 1924, lot number 83, described as follows : « 83. Gueux debout (163). Très belle épreuve [Very fine impression] ».
Very rare: RRR according to Usticke.
Reference: Collection Paul Mathey, Œuvre gravé de Rembrandt Van Rijn. Catalogue des eaux-fortes de Rembrandt Van Rijn, dont la vente aura lieu à Paris, Hôtel Drouot (…) le mercredi 9 avril 1924, Delteil, Loys (expert) André Desvouges auctioneer, Paris, 1924, p. 19.