Albrecht DÜRER: The Adoration of the Magi - c. 1503
SOLD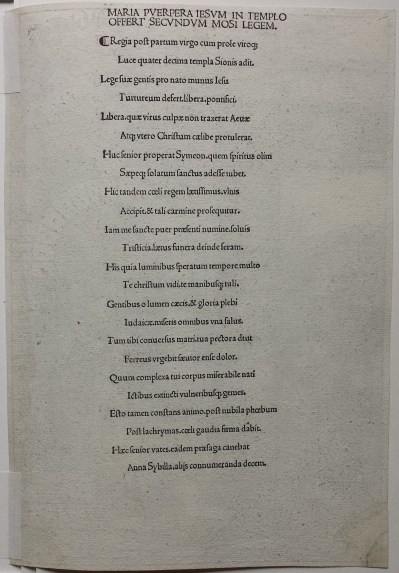 SOLD
Woodcut, 301 x 209 mm. Meder 199, Hollstein 199, Bartsch 87. Impression of the 1511 edition.
Plate 12 of the series The Life of the Virgin (Meder 188-207), which includes a title-page and 19 plates.
Very fine impression of the 1511 edition with the latin text verso. With a 3 to 4 mm margin all around the borderline (sheet: 308 x 217 mm). The bottom left corner carefully reattached (repaired tear of 23 mm). Otherwise in very good and fresh condition. The number 87 (Bartsch number) written in pencil in the upper left corner verso.
Dürer first started work on the twenty plates of The Life of the Virgin around 1502-1503. When he left on his second trip to Italy in 1505, he has already engraved seventeen woodblocks. The last two plates as well as the title page were added in 1510 and 1511. Apart from a few proofs printed before 1511 without text on the back, and which are very rare, the 1511 print run is the original edition of The Life of the Virgin.
On the back of the prints are lines of Latin verse composed by the monk Benedictus Chelidonius. They are not part of later editions. The series is dedicated to the sister of Willibald Pirckheimer, Dürer's best friend.
According to Meder, the 1511 edition of the Adoration of the Magi comprises impressions printed very clearly and neatly, and others with too much ink in places. Our copy is part of the fine impressions, with thin and clear lines.