REMBRANDT: The Virgin and Child with the Cat and the Snake - 1654
SOLD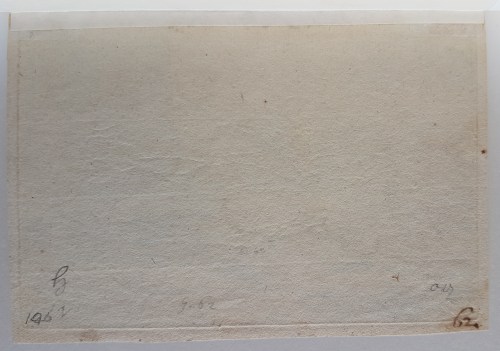 SOLD
Etching, 95 x 144 mm. Bartsch 63, Biörklund and Barnard 54-C, Hind 275, New Hollstein 278, I/IV.
Impression of the 1st state (of 4), before the posthumous rework.
Very fine impression, printed on laid paper with watermark (foolscap with seven pointed collar), with burr and wiped marks in the foreground, above the date and the chair.
Impression in superb condition; a very tiny rusted point in the left margin, a small stain in the bottom corner of the left margin. Small margins (sheet: 130 x 150 mm).
The Virgin and Child with the Cat and the Snake is the third of six etchings that Rembrandt made on the childhood of Christ in 1654: Christ returning from the Temple with his parents (NH 276), The Flight into Egypt: crossing a Brook (NH 277), The Virgin and Child with the Cat and the Snake (NH 278), The Adoration of the Shepherds: with the Lamp (NH 279), The Circumcision in the Stable (NH 280), Christ seated disputing with the Doctors (NH 281).
The six plates in this series are etched in the same style, with a similar drawing technique using an abundance of parallel strokes and preferring a full frontal view. Except the first plate, all other plates have the same format.